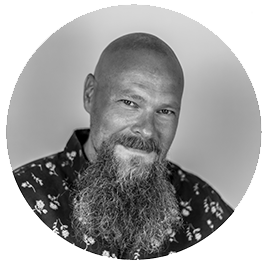 By: Jesper Christophersen

"Creativity Without Excuses"
- is the title of an article about Anne´s International School of Art written by Elizah Leigh and published by the brilliant Beautiful Bizarre Magazine.
The article really captures beautifully how we want to help bring more creativity into people´s stressful lives and open up the art scene everyone - also for you who think that it´s too late, because your life has taken you in other directions.
It´s never too late.
So:
- Have you ever thought "it´s too late for me to become the artist I always dreamed about becoming as a kid"?
- Or would you just like to bring more creativity into your life?
Then I strongly recommend that you read Elizah´s inspiring article right here (it´s free of course) and then maybe skip that cup of coffee once or twice a week to prioritize yourself and your creativity.
There really aren´t any good excuses
- and we look very much forward to welcoming you in Anne´s International School of Art.

---
Click here to read more blog posts from
Anne´s International School of Art.
---
Do you want to start prioritizing yourself and your creativity?
Then click here

---