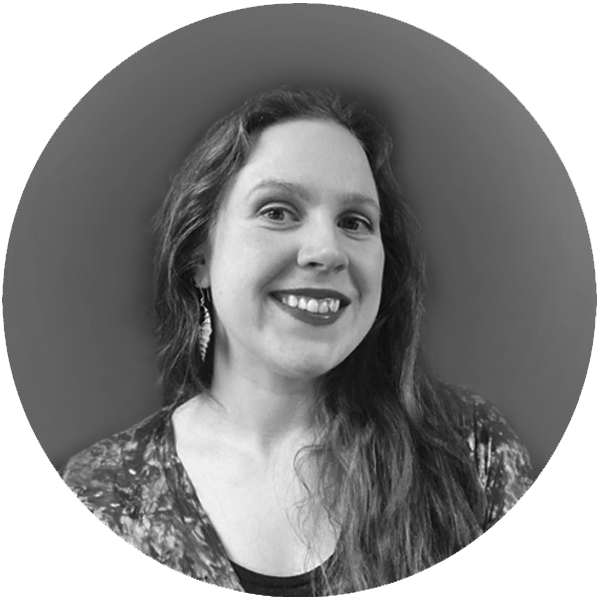 By: Natalia Joruk

How to write a good press release
So, it's finally happened: your work is going to be exhibited! Whether this is in a local café, a gallery, or somewhere completely different, the next step is an important one.
It's time to write your press release.
Why

write a press release?
A press release is the perfect way to let people know about your upcoming event. It is a text with all the important information about your upcoming exhibit that you can share both digitally and in print.
A press release can be especially beneficial if you are planning an opening night... nobody wants an
empty opening reception!
Ultimately, the more people that are aware of your exhibit, the more likely people will attend – but only if your press release piques their attention.
So, h

ow do I grab the reader's attention with my press release?
It's easy to eagerly start writing on and on about your exhibition – your theme, your artist statement, how long it took you to create your artworks, sharing your bio on your life as an artist.
Before you know it, you've written a short essay on your upcoming exhibit. But is this the best way to catch your reader's attention?
Tip #1:

A press release is not for

you;

it is for

others
In other words: remember your target audience.
People who are interested in art are most likely signed up to many newsletters, art communities, social media groups and other sources of information about art. This also means, however, that they probably see a lot of press releases.
It can be easy to talk forever about your own art, but people have limited attention spans. It doesn't matter whether they are collectors, gallery owners, art/cultural writers, or the general public who enjoy art. You need to hook them first rather than throwing a tidal wave of information over them.
Tip #2: N

obody reads pages

and pages

of press release
It can be difficult, but try to control your enthusiasm. What is the key information that people will need? As a general rule, you want to include the following:
A succinct title e.g.,

"

SAVE

THE DATE

:

[Artist name]

– [

exhibition title]"

A short introduction to your exhibi

t

At least o

ne image of your artwork (or you with your art)

The basic exhibition information clearly laid out:
Exhibition title

Opening reception date and times

(and how to R

SVP if relevant)

Full exhibition start and end date

V

enue address, and relevant opening times

I

s

the event free entry or

paid?

Information on whether

vi

sitors

must pre

-

book a slot to visit or if they can just drop

in

Contact details for further information

(either yours, or the venue's

if they are happy

with this

)
Additionally, it's not uncommon to then include information on how the reader can request a preview catalogue (more on that below!).
You can also include a short artist bio, and links to your website / social media.
Tip #3: Include images of your art within the press

release
How many emails do you get per day? As an art lover, I am signed up to numerous gallery and artist newsletters. That means a lot of emails every week!
As already mentioned, you need to catch the reader's attention as they navigate through their sea of emails. Images are the easiest way to do this.
Make it easy for the reader: include images within the press release itself.
Over the 8 years I've worked at an international arts magazine, I've had plenty of press releases emailed to me with embedded WeTransfer files, links to Dropbox, or something similar. In all honesty, I don't have the time to be faffing with downloads multiple times a day just to see some images and decide whether I'm interested in the art or not in the first place.
Time is precious. Lay out your information on a platter for your readers.
If you want to include links to more information, then ensure you have one or two images in the press release itself to hook your reader. People will take the time to explore further once you've already piqued their interest.
Tip #4: Decide with the exhibiting venue whether you will have a preview catalogue
This is also known as a collector's preview. It is a separate document which lists all of the artworks that you will be exhibiting, along with the selling prices. Some preview catalogues also include a short artist statement for each artwork and the artist bio.
This preview exists to give eager collectors a sneak peek at what will be in the exhibition – and the opportunity to buy an artwork before the opening night!
Usually, you do not automatically provide the preview to everyone as you do with the press release. People must specifically ask you / the venue for a copy, unless that they are already on your / the venue's database of interested collectors.
Creating a preview catalogue isn't a necessity, but it can be a nice way to draw in potential collectors and benefit from early sales . It can also be a great catalyst to sell more of your works at the opening reception:
Imagine enjoying the opening night and seeing that little red circle ALREADY on some of the art? Gosh, these are selling fast! I don't want to miss out buying that piece I really like, so I better buy it tonight!



Tip #5: Research who to send your press release to

–

and go wild!
OK, you have created your press release – now, what do you do with it?!
Firstly, your exhibition venue may be able to help you. If they are a regular exhibition space, they probably have their own newsletter database. They should be happy to share your press release with their newsletter subscribers – after all, it will help them gain more visitors.
Of course, if you have your own list of subscribers, you need to let them know!
Also, share the good news with your social media followers. Copying and pasting a press release into a social media post is often overkill. Instead, you can upload the press release online – for instance, on a page on your website. You can then just provide some key information in a social media post and link to this press release page, making it easy for your followers to access all the information.
Additionally, take the time to research relevant art communities, local community groups, art publications, and other art venues. Find the best email addresses or people to contact in each. This covers multiple bases. By contacting the appropriate people, you can ask them to either:
a) share your press release with their communities
b) create a promotional write up for you in their newsletter / blog / publication to further spread the
word
c) attend the event themselves (this can be particularly relevant if you are trying to build relationships with other galleries, or gain from promotional articles covering your exhibition)
Tip #6: Be patient

and stay positive.
It can be normal to send out your press release far and wide – and hear nothing back. Don't lose faith!
The key thing is that people are aware of your upcoming exhibition, and hopefully, they will attend. To ensure people don't forget, it may be worth sending two or three press releases out in the run up to your opening. Just be sure to leave some time – at least a week – in between each release. You don't want to annoy people by bombarding them.
Above all else, enjoy the process of preparing for your upcoming exhibition. This is an exciting time! You have already succeeded in getting this exhibition – have fun with the experience.
---
This blog has been created as a quick guide. If you would like more in - depth advice, members of Anne's International School of Art can access our members-only forum and enjoy having all of your questions answered! Not yet a member? Click here to join.
About the author:
Natalia Joruk is the Producer at Anne's International School of Art, and Deputy Editor at Beautiful Bizarre Magazine. She has 10+ years' experience within the professional arts circles spanning art and cultural publications, theatre, and promotion.



---
Click here to read more blog posts from
Anne´s International School of Art.
---
Do you want to start prioritizing yourself and your creativity?
Then click here

---