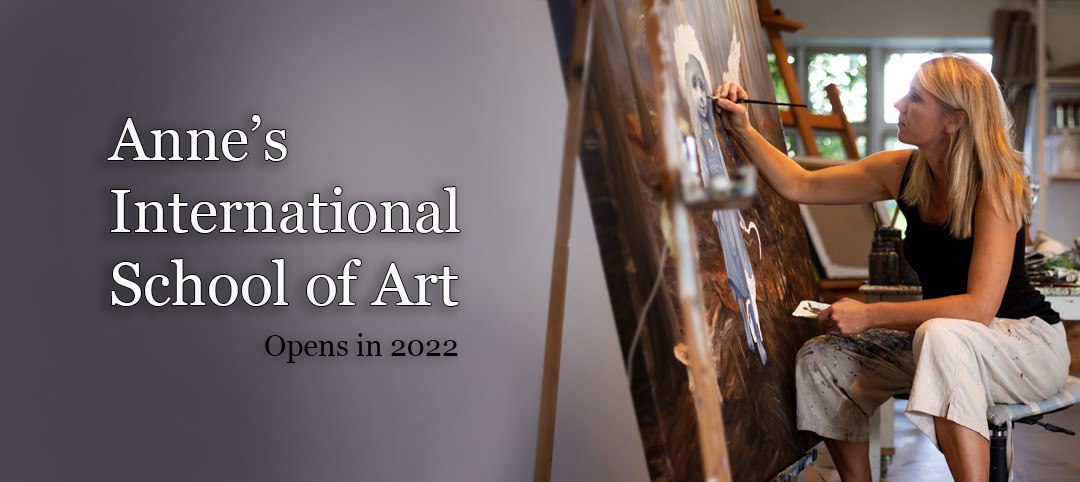 Freelance art instructors
Anne´s International School of Art is looking for talented, English-speaking art instructors to create video tutorials
About Anne´s International School of Art
Anne´s International School of Art is a new online art school which we plan to open in 2022.
Our Danish online art school has existed since 2013 and is currently the Nordic region's largest art school, with members from all over the region.
Throughout the years, we've received many enquiries from people who would like to become members, but who don't understand Danish. It has been a real shame to have to disappoint them.
Thankfully, times are changing! Due to the success of the Danish online art school, we are currently creating the English version: Anne´s International School of Art. This sister art school will also be 100% online, with all courses and texts in English.
With both our Danish art school and our upcoming English-speaking sister school, we make it possible for everyone - regardless of education, location, gender, age etc. - to receive highly professional tuition by some of the best and most recognised artists. Tuition that, until now, had been reserved for those living in the biggest cities and those who could achieve acceptance to state-supported art academies.
Members can enjoy all our tutorials from home, in their own time, at an absurdly low price compared to participating in weekend courses with artists, high school courses, and other similar examples. At our art school, you can find everything needed to progress your art, make new connections in our community forum – and even learn about the business side of things! Whether you wish to develop a career in art or enjoy it as a rewarding hobby, we can help.
What we are looking for
We are looking for talented artists and other art professionals with in-depth knowledge of art and the art world, who feel they have something to share. If you can teach and are not afraid to share your knowledge, we want to hear from you! All mediums and styles are welcome.
All teaching in the art school is via pre-recorded tutorials. Therefore, you must be able to both teach and film yourself at the same time. Note: we will provide guidance on how to film yourself and we are here to help with any questions you may have.
You can flexibly work (to agreed deadlines) from home or in your studio / workshop – whichever suits you best. This freelance position is of course paid.
Our art schools stand for high professionalism. As one of our tutors you will enjoy your own page at Anne's International School of Art, where members can learn more about you and enjoy your tutorials.
We are always honest, authentic, and dynamic in our communication and we ask the same from our tutors. It will also be necessary that you are in your videos as well.
Sharing and being open is an anchor in our art schools. We are enormously proud that many talented, professional, and all-round wonderful artists have already agreed to collaborate with us. It is thrilling that they are sharing their artistic knowledge and experience for the joy and benefit of all our members.
We would like even more freelance artists and art professionals to come on board. This will allow us to further expand the broad spectrum of educational art tutorials for our members, and ensure we continue to be versatile and engaging.
Interested?
We would love to hear from you, even if you haven't created video tutorials before. For us, what really counts is:
You have something you feel is worth sharing with our members

That you love - and master - what you do

That you can convey your knowledge thoroughly so that you and your message burn through on the screen.
Contact us
Are you an artist, or do you have in-depth knowledge of art and the art world and would like to collaborate with us in the art school and artist community? If the answer is YES! Send an email to natalia@annesartschool.com and tell us a little about yourself and your artistic work!
We look forward to hearing from you.
Many thanks,
Jesper Christophersen, Anne Juul Christophersen and Natalia Joruk
Anne´s International School of Art
www.annesartschool.com